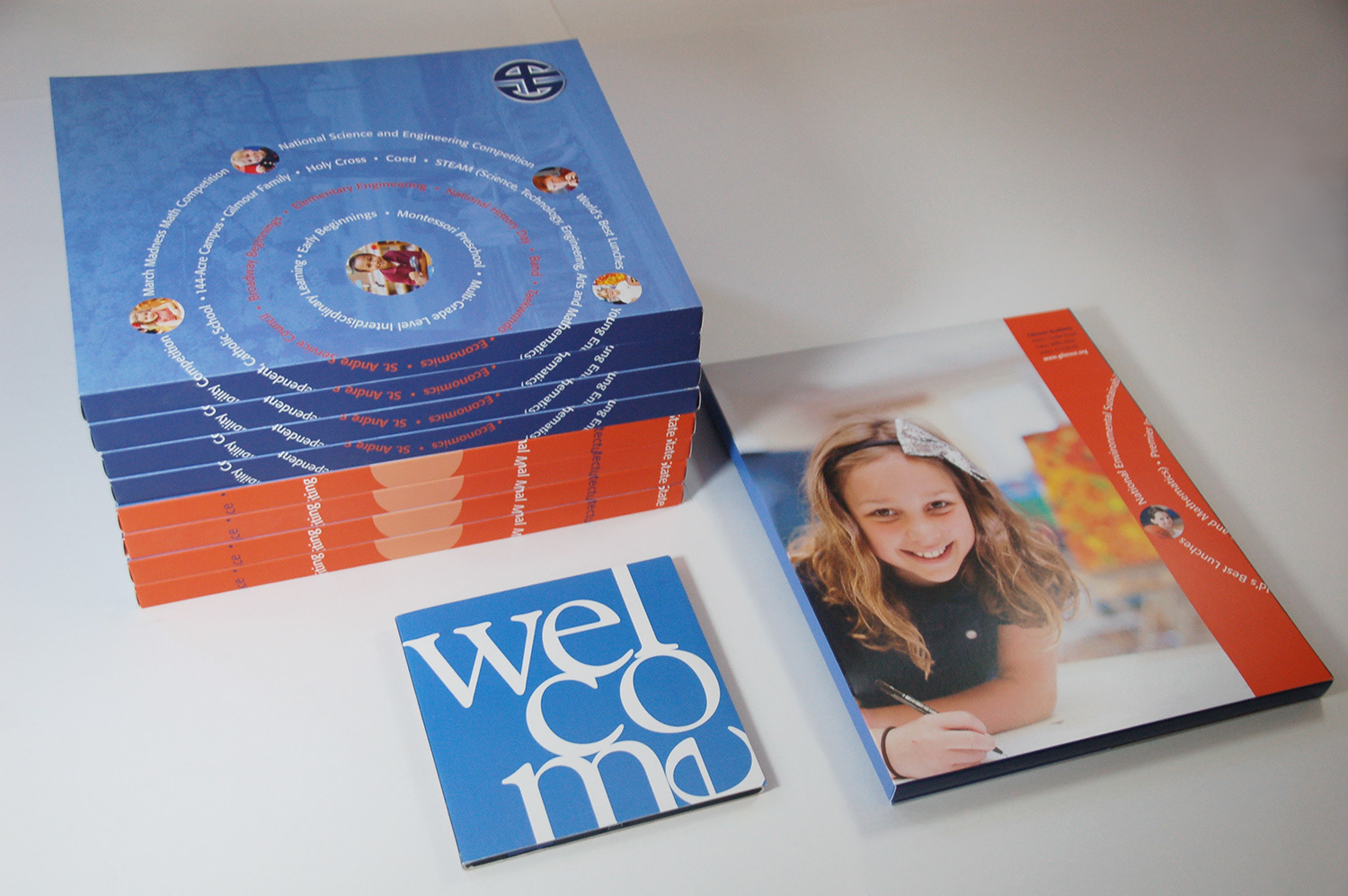 Gilmour Academy Acceptance Package.  This folder was sent to students who met the qualifications for admission to this independent school. The package, containing their acceptance letter and paperwork arrived via courier . The showpiece of the folder was a video card which automatically played a very special "Welcome to Gilmour" inspirational video message.  GA had record breaking enrollment following this personal approach to admissions.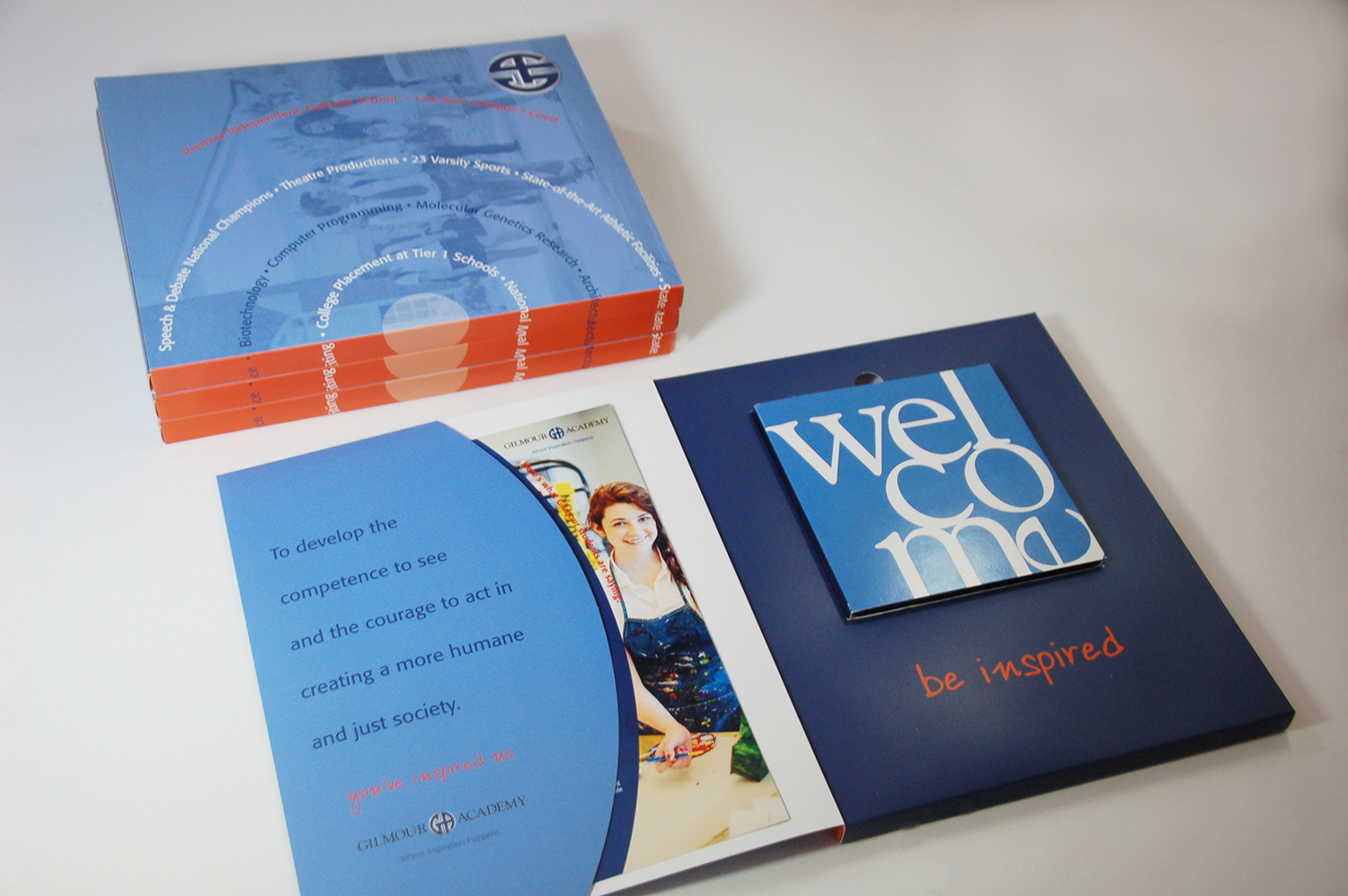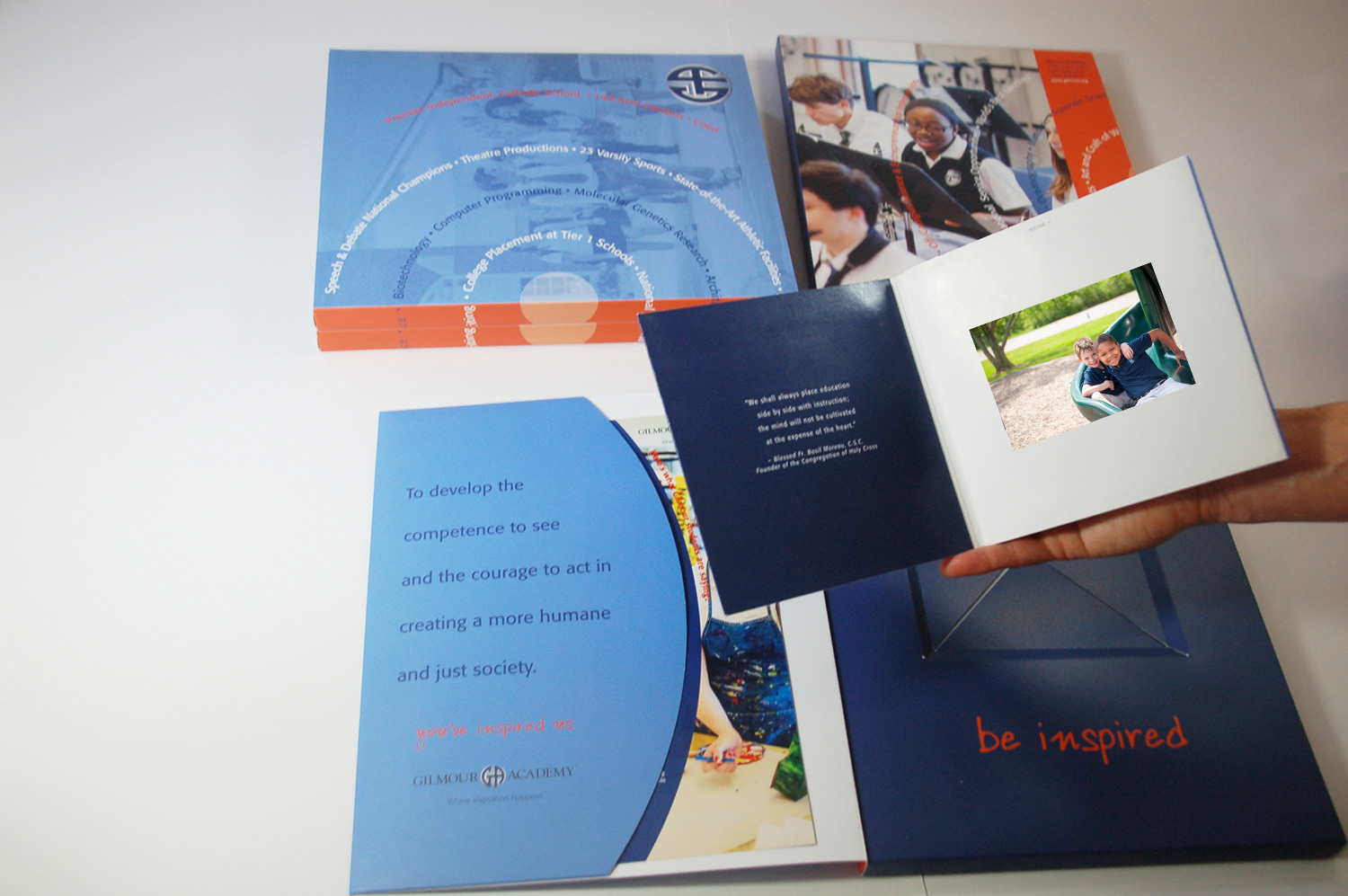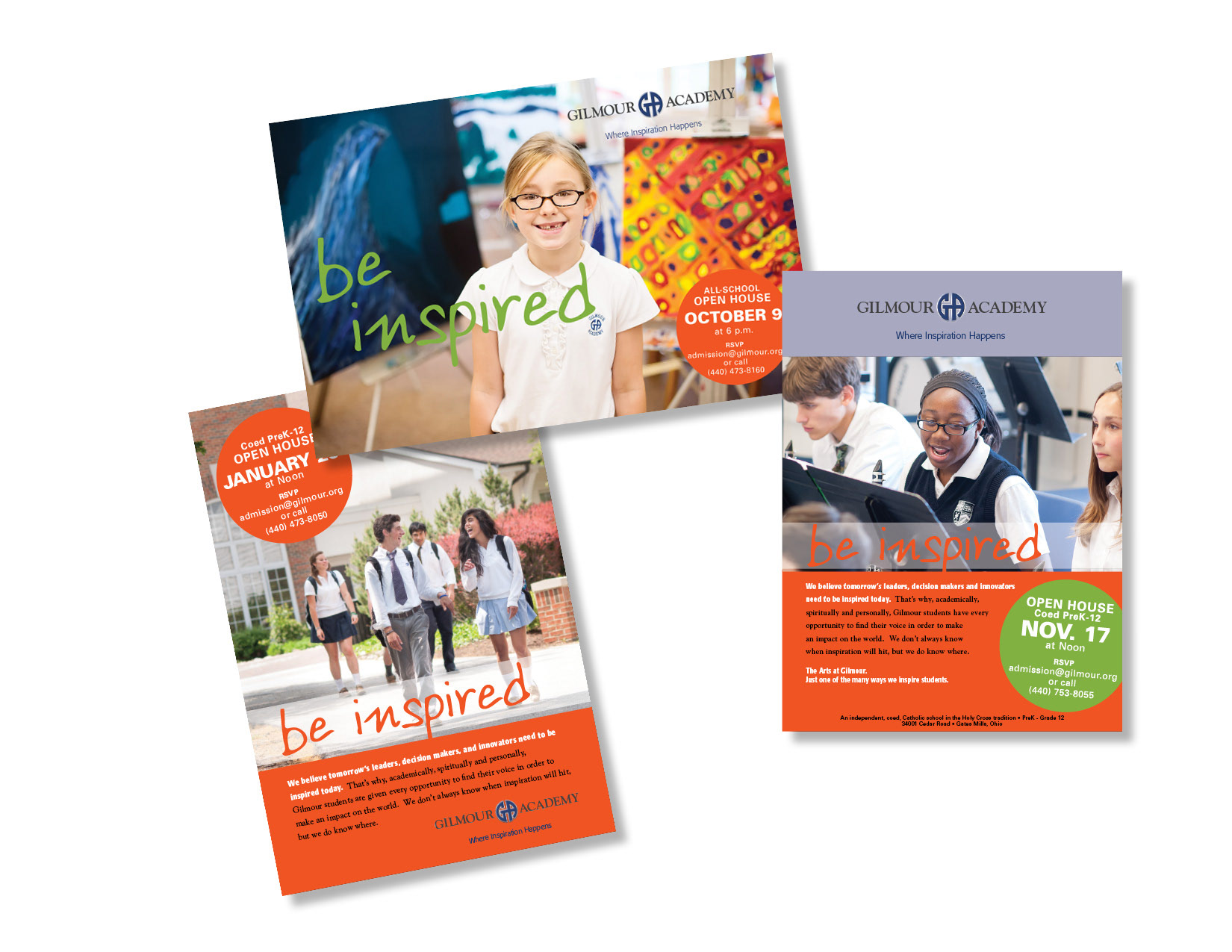 Direct Mail cards promoting various Open Houses at Gilmour Academy.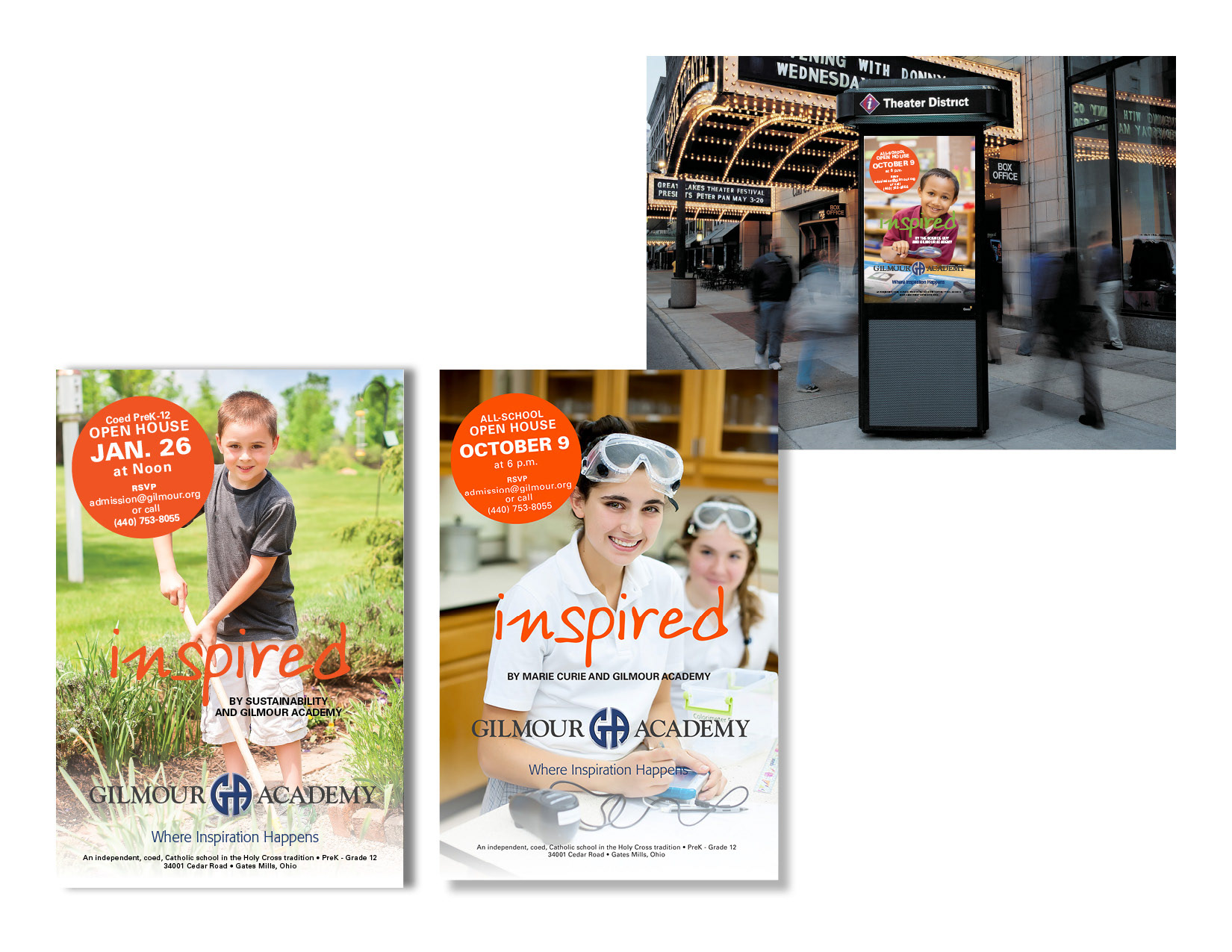 Local Outdoor Advertising - street kiosks.